Redbrick duo
Guitar flute recital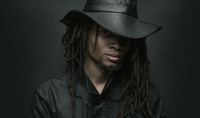 September
Saturday 1st 7:30pm
Informations : 51661201
wechat : chineseliving
September
Saturday 8th 7:30pm
Informations : 51661201
wechat : chineseliving
September
Friday 14th 7:30pm
Informations : 51661201
wechat : chineseliving
探戈的历史 阿斯托尔·皮亚佐拉
Histoire du Tango Astor Piazzolla
I. 妓院 1900
I. Bordel 1900
II. 咖啡馆 1930
II. Café 1930
III. 夜总会 1960
III. Nightclub 1960
谐谑曲 (BWV1067) 约翰·塞巴斯蒂安·巴赫
西西里舞曲-第二号长笛奏鸣曲 (BWV 1032)
Badinerie (BWV 1067) J.S. Bach
Siciliana from Sonata No. 2 in Eb Major (BWV 1032)
第11号钢琴奏鸣曲 (K. 331) 沃尔夫冈·阿玛多伊斯·莫扎特
Piano Sonata No. 11 in A Major (K. 331) W.A. Mozart
孔雀舞 莫里斯·拉威尔
Pavan Maurice Ravel
小夜曲 弗朗茨·舒伯特
Standchen Franz Schubert
嘲笑艾伦 西伦·奥法雷尔
Laugh Allen Ciarán Farrell
巴尔干半岛歌曲集 艾伦·托马斯Balkan Songbook Alan Thomas
I.土风舞
Rachenitsa
II.挽歌
Lament
III.保加利亚舞曲
Sivi Grivi
流行歌曲 改编:红砖二重奏
缓缓为爱坠落
Falling Slowly
电影《爱乐之城》组曲
La La Land Medley
昨日 (披头士)
Yesterday
黑鸟 (披头士)
Blackbird
Program
BONIS
Femmes de légendes (ext)
LIGETI
Etudes pour le piano, Livre II (ext)
PROKOFIEV
Sonate n°5 en do majeur, op. 38
BACH / RACHMANINOV
Sonate pour violon en sol mineur, BWV 1001
HAYDN
Sonate Hob XVI : 23 en fa majeur
DEBUSSY
Estampes
BERSTEIN / ONTEO BENSAID

Ouverture de Candide
Celia Oneto
"She is an orchestra in herself" (Culturebox, february 2016)
"Calm authority [... ] sense of color [...] , it remains the way into the company of a great look pianist " (Web theatre, april 2016)
The French pianist Célia Oneto Bensaid is an accomplished soloist and chamber musician.
She completed in 2015 and 2016 her Master's degrees in piano, chamber music, accompaniment, vocal coaching with highest honors at the Paris Conservatory. The pianists who have particularly influenced her include Claire Désert, Rena Shereshevskaya, Jean-Claude Pennetier, Brigitte Engerer and Anne Le Bozec . Besides, advice of Anne Queffelec, Florent Boffard particularly impact her.
A recipient in 2013 of the CZIFFRA Foundation award given annually to a pianist, Célia has also been a prize winner at the Bonneton (2012) Poulenc (2013), Fauré (2014) and Piano Campus competitions. And she was elected in 2016 "Révélation Pianissimes" after votes on Internet. She got a special prize at the Maurice Ravel Academy(Saint-Jean-de-Luz).
In 2017 season, she made her debut in Switzerland (solo recital in Geneva, and chamber music in the concert series "Les sommets musicaux de Gsaadt) and received the "public prize" from Geneva Art society. She was awarded a scholarship by Yamaha Foundation, got financial support from Safran Corporation as well as from Bank Populaire.
Thanks to the Prize André Boisseaux, she recorded her first CD recital (Bernstein and Gershwin)
Célia's solo and chamber music performances have taken her to the Paris Philharmonie's Great Hall, Swedish festival "Sounds of a summer night" (near Stockholm), concerts series in Spain (Barcelona, Valencia) and Italy (Milano), and to leading French venues including the Folle Journée de Nantes, La Roque d'Anthéron, or else to the French National Radio France Musique. She also performed in France as a soloist with orchetras (Garde Républicaine, Melodix...).
In the field of chamber music, she mainly worked with the violonist Raphaëlle Moreau, the soprano singer Marie˗Laure Garnier with whom she etablished the Nitescence duett, and with the violist Manuel Vioque-Judde and the clarinettist Bertrand Laude with whom she etablished the Märchen trio.
As a curious artist she created some shows mixing theatre or dance with music, recently with her sister the actress Olivia Dalric "Cinderella, with my sister" (Prokofiev/Grimm).